Co-Directors: Karin Meyers, PhD and William Waldron, PhD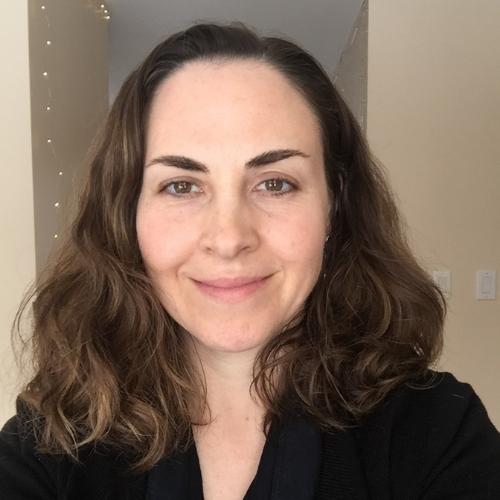 Karin Meyers is Academic Director of Mangalam Research Center (Berkeley, CA). She received a PhD with distinction from The University of Chicago Divinity School in 2010, and has taught at several colleges and universities in the US and abroad, including Kathmandu University and Rangjung Yeshe Institute's Centre for Buddhist Studies in Nepal, where she directed the masters program in Buddhist Studies until returning to the US in 2017. Karin's scholarly work focuses on bringing Buddhist perspectives to bear on cross-cultural and interdisciplinary inquiry into fundamental metaphysical, epistemological, and ethical questions. In recent years she has focused in particular on the climate and ecological crisis in light of Buddhist thought and practice.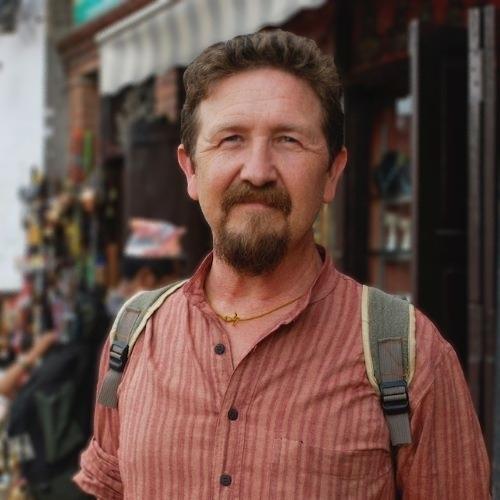 William Waldron teaches courses on Buddhism and the Study of Religion at Middlebury College. He received his B.A. in South Asian Studies and Ph. D. in Buddhist Studies from the University of Wisconsin, after working with native scholars in India, Nepal and Japan. His research is focused on the Yogācāra school of Indian Buddhism. He has published a monograph on the 'store-house consciousness' (ālaya-vijñāna) (The Buddhist Unconscious, RoutledgeCurzon) and numerous articles that bring Indian Buddhist theories of mind into dialogue with Western philosophies of mind and cognitive science. His recent introductory work, Making Sense of Mind-Only: an Introduction to Indian Yogācāra, is forthcoming with Wisdom Publications.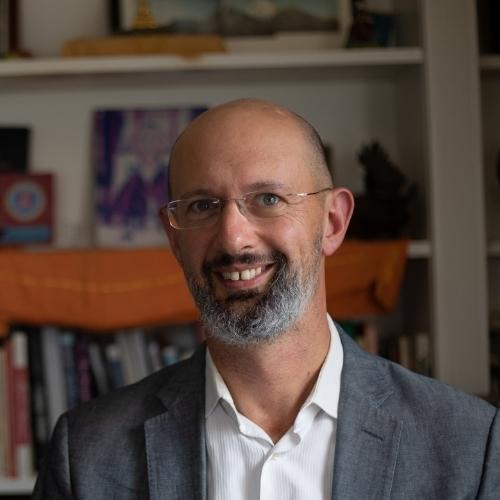 Benjamin Bogin (PhD, Buddhist Studies, University of Michigan, 2005) is a scholar of Himalayan Buddhism. He is Associate Professor and Director of Asian Studies at Skidmore College. Bogin writes and teaches on the intersections of biographical literature, sacred geography, visual art, and ritual practice in Himalayan cultures. He is the author of The Illuminated Life of the Great Yolmowa (Serindia Publications, 2013) and the co‐editor, with Andrew Quintman, of Himalayan Passages: Tibetan and Newar Studies in Honor of Hubert Decleer (Wisdom Publications, 2014).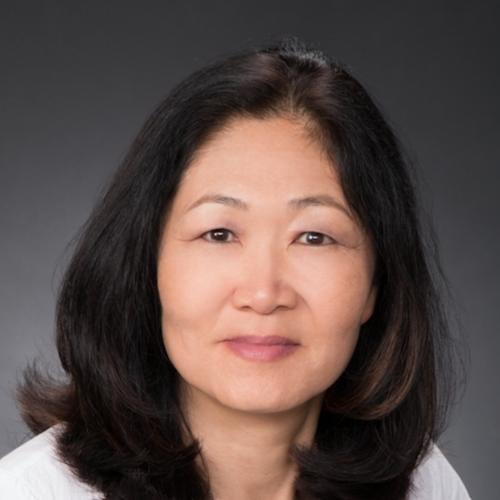 Francisca Cho is Professor of Buddhist Studies at Georgetown University. Her recent books, Religion and Science in the Mirror of Buddhism (with Richard Squier, Routledge Press, 2016), and Seeing Like the Buddha: Enlightenment through Film (SUNY Press, 2017) are both concerned with Buddhist theories of the imagination in their application to contemporary phenomena. She has recently completed a book manuscript on a Buddhist theory of cinema.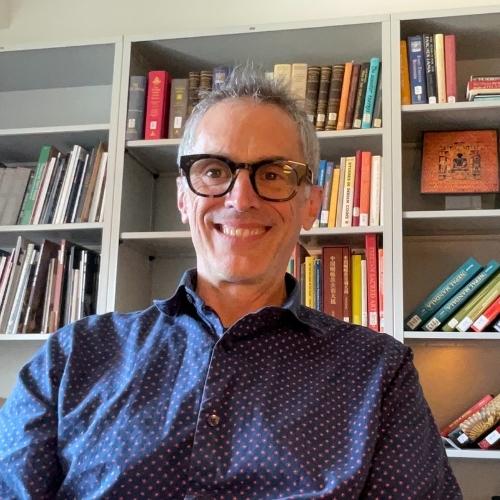 Jeffrey Durham is Associate Curator for Himalayan Art at the Asian Art Museum of San Francisco. His major exhibitions include "Awaken: A Tibetan Buddhist Journey toward Enlightenment," "A Guided Tour of Hell," "Enter the Mandala," and "Divine Bodies: Sacred Imagery in Asian Art." Prior to his appointment at the Museum, Dr. Durham was professor of religious studies at the University of North Carolina, St. Thomas Aquinas College, and George Mason University. His current research and exhibition interests focus on the artistic and interpretive potential of virtual and augmented reality technologies, as well as the Tibetan tradition of treasure teachings.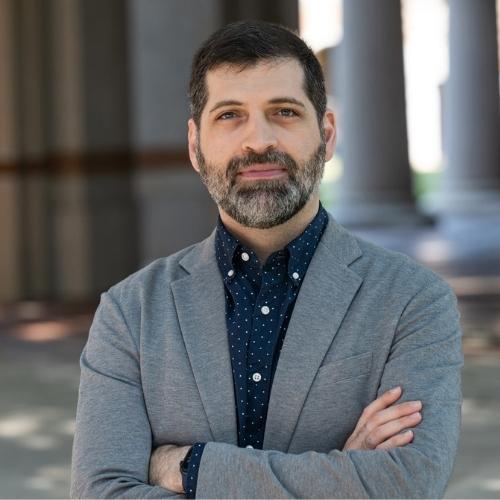 Eric Huntington studies relationships between visual culture, ritual, and philosophy in the Buddhist traditions of Tibet, Nepal, and India. His recent book, Creating the Universe: Depictions of the Cosmos in Himalayan Buddhism, reveals how sophisticated cosmological thinking can provide a foundation for many aspects of religious life. He has also written on the roles of illustration in Newar performance manuals, ritual structure in Śāntideva's Guide to Bodhisattva Practice, and Buddhist transformations of landscape. Huntington received his PhD from the University of Chicago, has held fellowships at Washington, Princeton, Stanford, and Rice Universities, and is currently a T. T. and W. F. Chao Assistant Professor of Transnational Asian Studies at Rice University.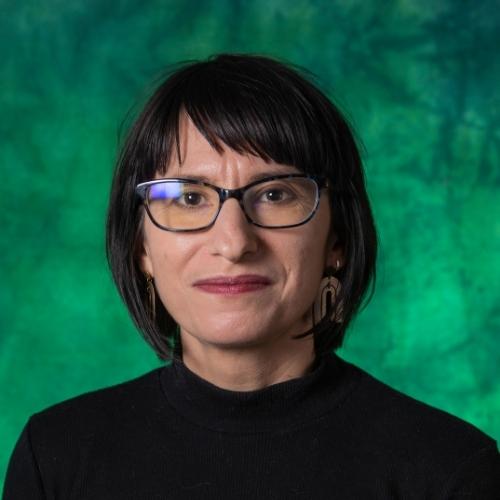 Leah Kalmanson is an Associate Professor and the Bhagwan Adinath Professor of Jain Studies at University of North Texas. Dr. Kalmanson holds a Ph.D in philosophy from the University of Hawai'i at Mānoa. Before joining UNT, she was an Associate Professor at Drake University in Des Moines, Iowa, where she had worked since 2010. Dr. Kalmanson is actively committed to fostering diversity and inclusivity in the discipline of philosophy in both scholarly and pedagogical contexts. She works at the intersection of comparative philosophy and postcolonial theory, with special interests in the liberational philosophies of China's Song dynasty and related discourses on issues of cultivation and transformation in philosophy more broadly, both personal and socio-political. She is the author of the 2020 book Cross-Cultural Existentialism and co-author of the 2021 A Practical Guide to World Philosophies. Her essays appear in journals including Comparative and Continental Philosophy, Continental Philosophy Review, Frontiers of Philosophy in China, Hypatia, Journal of World Philosophies, Philosophy East & West, Shofar, and Studies in Chinese Religions.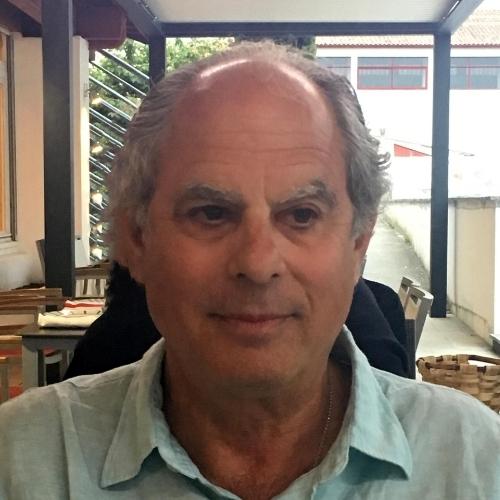 Matthew Kapstein specializes in the history of Buddhist philosophy in India and Tibet, as well as in the cultural history of Tibetan Buddhism more generally. He has regularly taught Contemporary Theories in the Study of Religion in the History of Religions program, and Introduction to the Philosophies of India in Philosophy of Religions. His seminars have focused on particular topics in the history of Buddhist thought, including Buddha Nature, idealism, and epistemology (pramāṇa), and on broad themes in the study of religion including the problem of evil, death, and the imagination. Kapstein has published over a dozen books and numerous articles, among  which are a general introduction to Tibetan cultural history, The Tibetans (Oxford 2006), an edited volume on Sino-Tibetan religious relations, Buddhism Between Tibet and China (Boston 2009), and a translation of an eleventh-century philosophical allegory in the acclaimed Clay Sanskrit Series, The Rise of Wisdom Moon (New York 2009). With Kurtis Schaeffer (University of Virginia) and Gray Tuttle (Columbia), he has completed Sources of Tibetan Traditions, published in the Columbia University Press Sources of Asian Traditions series in 2013. Kapstein is additionally Professor Emeritus of Tibetan Studies at the École Pratique des Hautes Études, Paris. In 2018 he was elected to the American Academy of Arts and Sciences.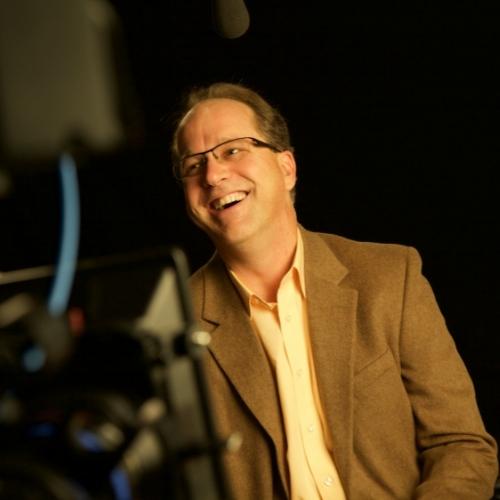 Jeffrey Kripal holds the J. Newton Rayzor Chair in Philosophy and Religious Thought at Rice University. He is the author of Comparing Religions (Wiley-Blackwell, 2014); Mutants and Mystics: Science Fiction, Superhero Comics, and the Paranormal (Chicago, 2011); Authors of the Impossible: The Paranormal and the Sacred (Chicago, 2010); Esalen: America and the Religion of No Religion (Chicago, 2007); The Serpent's Gift: Gnostic Reflections on the Study of Religion (Chicago, 2007); Roads of Excess, Palaces of Wisdom: Eroticism and Reflexivity in the Study of Mysticism (Chicago, 2001); and Kali's Child: The Mystical and the Erotic in the Life and Teachings of Ramakrishna (Chicago, 1995). His present areas of writing and research include the articulation of a New Comparativism within the study of religion that will put "the impossible" back on the table again, a robust and even conversation between the sciences and the humanities, and the mapping of an emergent mythology or "Super Story" within paranormal communities and individual visionaries.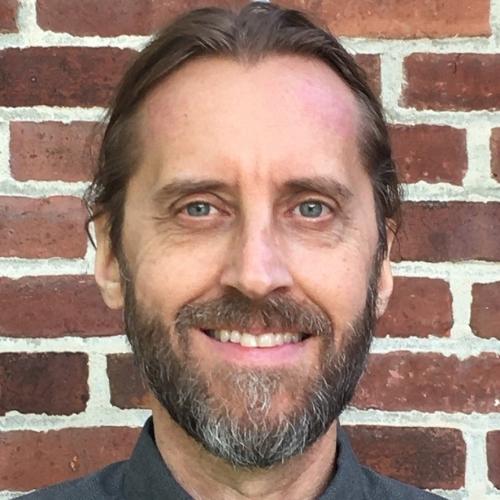 David McMahan is the Charles A. Dana Professor of Religious Studies at Franklin & Marshall College in Pennsylvania. He is the author of The Making of Buddhist Modernism (Oxford University Press, 2008), Empty Vision: Metaphor and Visionary Imagery in Mahāyāna Buddhism (Routledge Curzon, 2002), and several articles on Mahāyāna Buddhism in South Asia and Buddhism in the modern world.  He is also the co-editor of Buddhism, Meditation and Science (Oxford University Press, 2017), editor of Buddhism in the Modern World (Routledge 2012).  His most recent book, Rethinking Meditation: Buddhist Meditative Traditions in Ancient and Modern Worlds, is forthcoming with Oxford University Press.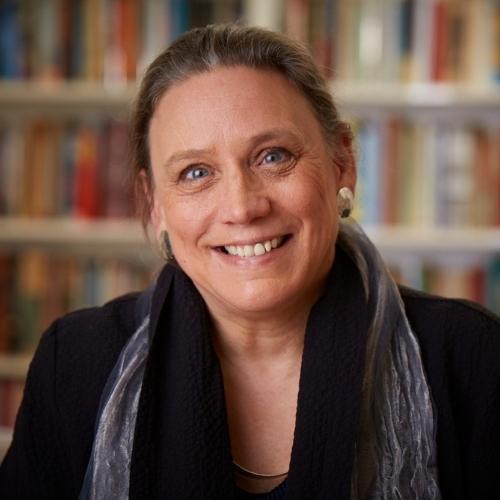 Laurie Patton has served as the 17th president of Middlebury College since 2015, following four years as the Dean of Duke University's Trinity College of Arts and Sciences and the Robert F. Durden Professor of Religion from 1996-2011 at Emory University, where she also served as the chair of the Religion Department for 7 years, and received the Emory Williams Award for excellence in teaching. She brings her expertise in South Asian history, culture, and religion, having written nine books and over 50 articles in the field, as well as having translated the classical Sanskrit text, the Bhagavad Gita. Her lectures center around interfaith issues and religion and public life. She has consulted with the White House offices on faith-based initiatives and civic engagement. She also served as the president of the American Society for the Study of Religion.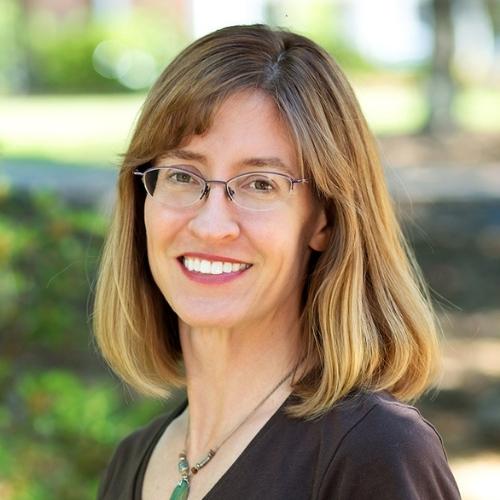 Alyson Prude is Associate Professor of Religious Studies at Georgia Southern University where she teaches courses introducing students to Religious Studies and to Asian religions. Her research focuses on issues of power and authority, relationships between normative Buddhist and indigenous traditions, and contemporary delogs in Nepal and Tibet. Her publications include "A Reexamination of Marginal Religious Specialists: Himalayan Messengers from the Dead" (Journal of the American Academy of Religion, 2020) and "Tibetan Buddhist Perspectives on Death and Dying" (Death and Dying: An Exercise in Comparative Philosophy of Religion, 2019). She received her Ph.D. from the University of California, Santa Barbara.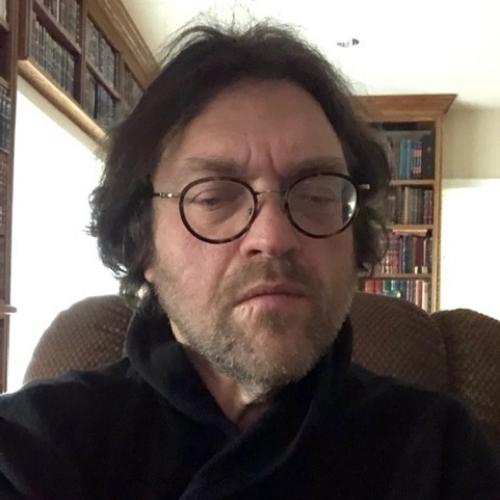 Elliot Wolfson is  a Fellow of the American Academy of Jewish Research and the American Academy of Arts and Sciences, the Marsha and Jay Glazer Endowed Chair in Jewish Studies and Distinguished Professor of Religion at University of California, Santa Barbara. He is the author of many publications including Through the Speculum That Shines: Vision and Imagination in Medieval Jewish Mysticism (1994); Language, Eros, Being: Kabbalistic Hermeneutics and the Poetic Imagination (2005); Alef, Mem, Tau: Kabbalistic Musings on Time, Truth, and Death (2006); Venturing Beyond—Law and Morality in Kabbalistic Mysticism (2006); Open Secret: Postmessianic Messianism and the Mystical Revision of Menahem Mendel Schneerson (2009); A Dream Interpreted within a Dream: Oneiropoiesis and the Prism of Imagination (2011); Giving beyond the Gift: Apophasis and Overcoming Theomania (2014); The Duplicity of Philosophy's Shadow: Heidegger, Nazism and the Jewish Other (2018); Heidegger and Kabbalah: Hidden Gnosis and the Path of Poiesis (2019); Suffering Time: Philosophical, Kabbalistic, and Ḥasidic Reflections on Temporality (2021).