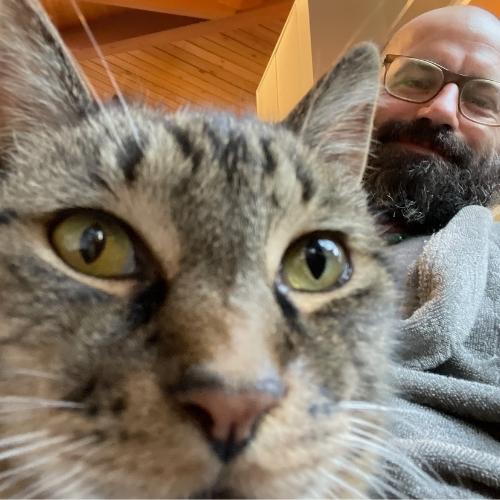 Geoff Barstow received his PhD in Tibetan Studies from the University of Virginia and is now an Associate Professor at Oregon State University. His research focuses on the history of vegetarianism on the Tibetan plateau, asking questions about how animals were viewed, how they were treated (ie: eaten), what that can tell us about Tibetan Buddhism, and how Buddhist ideas about animal ethics might impact broader philosophical discussions. As a teacher, his courses emphasize various aspects of Buddhist religious thought, but also seek to explore how those ideas have been lived and experienced by actual Buddhists.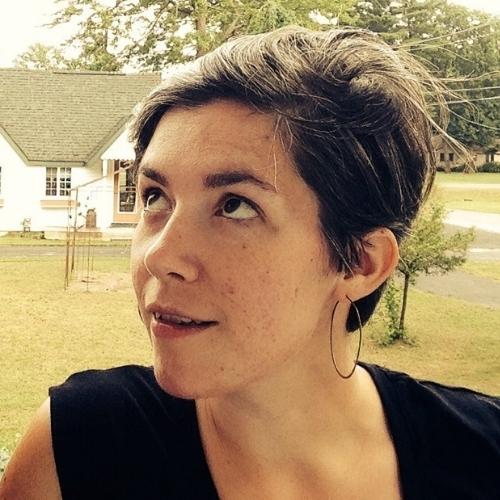 Erin Burke is a doctoral student in the Department of Religious Studies at the University of Virginia. Her dissertation examines the continuities and innovations between Tibetan literary and oral traditions and Tibetan language short stories published since the end of the Cultural Revolution. She is particularly interested in the relationship between creativity or imagination and religious faith as it is theorized in scholarly theory as well as its portrayal in creative literature. She is also interested in the role of affect and emotion in religious life.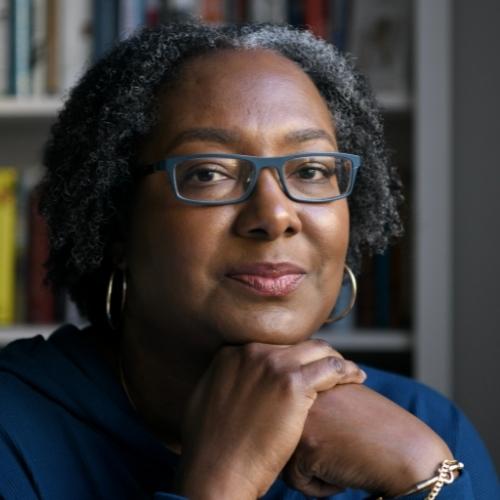 Uzzie T. Cannon is the Humanities Division Chair and an Associate Professor of English at Brevard College. Her research and teaching interests include African American literature and culture; composition and pedagogy; and digital humanities. Dr. Cannon is the author and editor of the textbook Rereading American: Cultural Contexts for Critical Thinking and Writing. Her current manuscripts respectively explore mindfulness for college students and Buddhism among African Americans. When not teaching or writing, she loves to travel and to create black and white images in photography.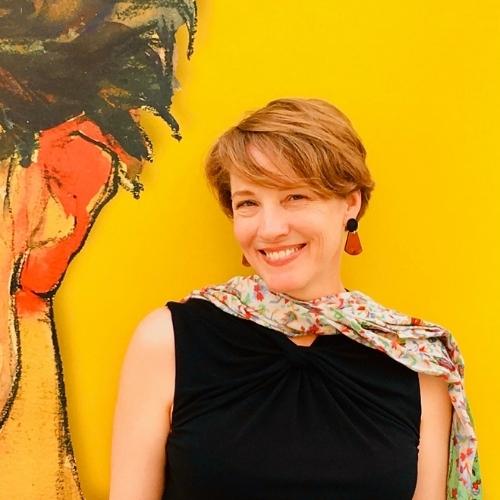 Heather Clydesdale is an Assistant Professor of Art History at Santa Clara University. She researches cultural exchanges and artistic innovations in Six Dynasties tombs and Buddhist caves in northwest China. Recently, she has been investigating the role of traditional philosophies and artistic practices in sustainability today, which is the focus of her art history and religious studies course, Fabricating Nature. Her other courses include Cityscapes, China on the Silk Roads, Art! Making China Modern, and From Emaki to Manga. Before completing her Ph.D. at Columbia University, she developed K-12 multimedia projects for the Asia Society in New York and East-West Center in Honolulu.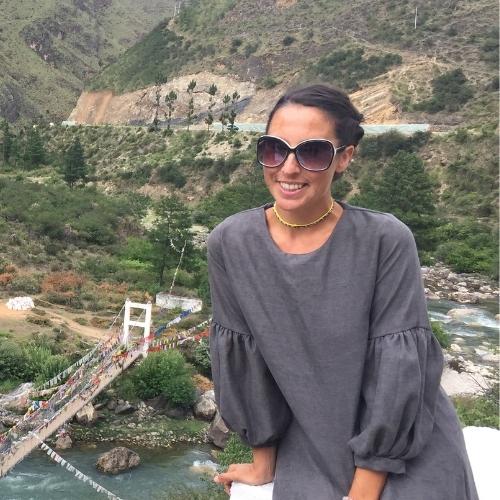 Rae Erin Dachille (Ph.D. in Buddhist Studies, University of California at Berkeley) specializes in the religious and artistic traditions of Himalayan Buddhism. Her research focuses upon representations of the body in art, ritual, philosophy, and medicine in Tibetan and Sanskrit sources. Dr. Dachille's forthcoming book, entitled Searching for the Body: A Contemporary Perspective on Tibetan Buddhist Tantra (Columbia University Press), explores a heated scholastic exchange between two prominent fifteenth-century Tibetan monks on a ritual practice known as body mandala. The book demonstrates the value of reading 'esoteric' sources in relationship to broader humanistic conversations on the body.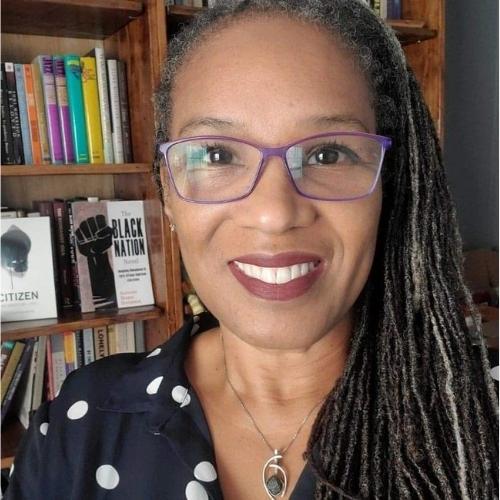 Adenike Marie Davidson, Ph.D. is a Professor of Literature and Gender Studies and Director of the Gender Studies Minor at Delaware State University. She is the author of The Black Nation Novel (Third World Press, 2008) in which she examines works that envision fictional separate black spaces and communities within the dominant society of the US. Her current research interests include Radical Dharma and social justice. Teaching at an HBCU, she is committed to introducing her students to ways of combating racial traumas and practicing radical self-care. She practices yoga and meditation and teaches aerial yoga.
Hsiu-Chuang Deppman is a Professor of Chinese and Cinema Studies at Oberlin College. Her research interests include the history of cinema, film adaptation, documentary, media studies, comparative literature, and modern Chinese fiction. Author of Adapted for the Screen: The Cultural Politics of Modern Chinese Fiction and Film (University of Hawai'i Press, 2010) and Close-ups and Long Shots in Modern Chinese Cinemas (University of Hawai'i Press, 2021), she has published on various aspects of Chinese film, literature, and media.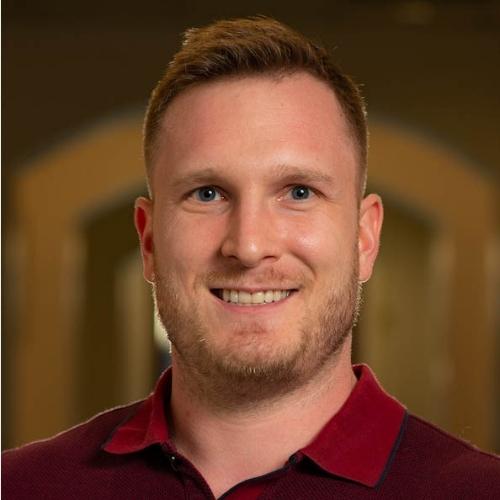 Learned Foote is a PhD candidate at Rice University completing a dissertation on the Tibetan language auto/biographies of Adzom Drukpa. He completed his Bachelors in History at Columbia University in 2011 and his Masters of Arts in Eastern Classics from St. John's College. He has taught undergraduate courses at Rice in Buddhist studies, Tibetan studies, and colloquial and classical Tibetan. He is now co-editing a volume with Columbia University Press with his advisor Jeff Kripal, and a volume with Wisdom Publications with his advisor Anne Klein. His work is forthcoming in QTR: A Journal of Queer and Trans Studies in Religion.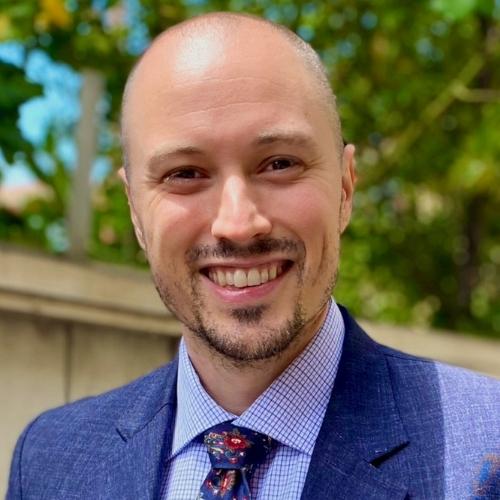 Jed Forman is the Robert H. N. Ho Family Foundation Assistant Professor in Buddhist Studies at Simpson College. He received his undergraduate degree in philosophy from Tufts University with a special certificate in Ethics, Law, and Society. After a seven-year stint as a computer programmer and street dancer, Jed received his M.S. with distinction in Kinesiology and Dance from California State University Northridge, where his research focused on flow states. He completed his doctorate in Buddhist studies at University of California Santa Barbara in 2021 and a postdoc at University of California Berkeley in 2021-2022. His work focuses on Buddhist epistemology, particularly Gelug interpretations of Dignāga and Dharmakīrti, as well as Western cognitive science and phenomenology. He is a co-author of Knowing Illusion with the Yakherds, which investigates Taktsang Lotsāwa's unique critique of the Gelug school. He is also author of several translations and is currently finishing his monograph on theories of yogic perception across Indian and Tibetan traditions.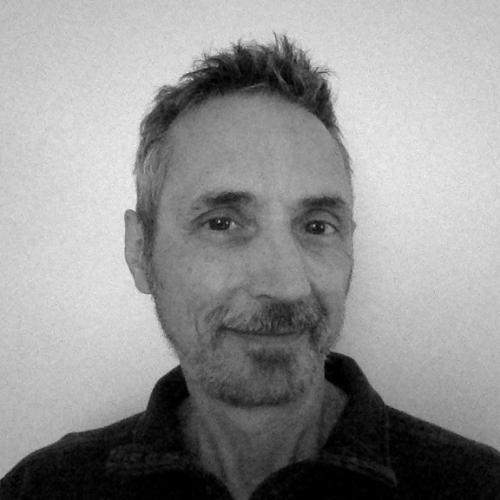 Victor Forte, M.S. Ph.D. is a Professor of Religious Studies and Director of Asian Studies at Albright College in Reading, PA, teaching courses in Asian Religions and Culture. His research interests are in Buddhist Ethics and Comparative Philosophy, and he is currently the General Editor of the Journal of Buddhist Ethics. His recent published articles include, "Making Metta: The Poesis of Wholesome States Among Homeleavers in Pāli Buddhism"(2017), "Buddhist Nationalism and Marginalizing Rhetoric in a Dependently Originated World"(2018), and "How Many Bodies Does it Take to Make a Buddha? Dividing the Trikaya Among Founders of Japanese Buddhism"(2020).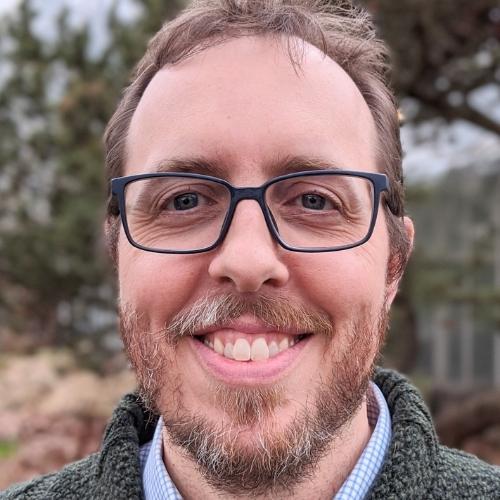 Erik Hammerstrom has had a deep affinity with Buddhism since he was young. In his research he specializes in the intellectual and institutional history of Chinese Buddhism during the first half of the twentieth century, and has published two books with Columbia University Press, The Science of Chinese Buddhism (2015) and The Huayan University Network (2020). He teaches about East Asian religion at Pacific Lutheran University, and is a Certified Minister's Assistant at the Tacoma Buddhist Temple, a Jōdo Shinshū community.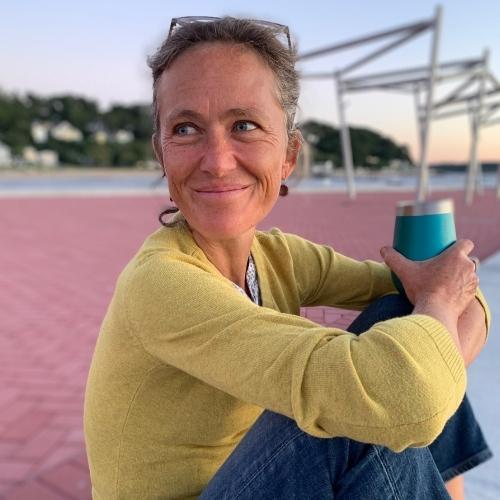 Sophie Astrid Hawkins currently teaches in the Religion Department at Hofstra University, NY. Prior to moving to America, she taught at the Ontario College of Art and Design in Canada and the Open University in England. Stemming from her postgraduate research with stage magicians in India in the late 1990s, her abiding interest is in those art forms (absurdist humour, myth, material assemblages) that work to undo the knowing subject, or at least ruffle its feathers.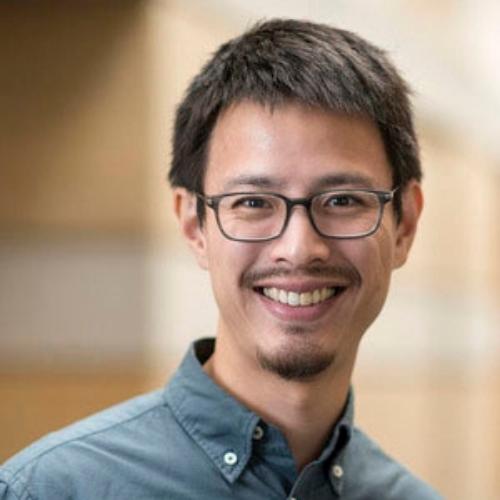 Alexander Hsu serves as adjunct Assistant Teaching Professor for the Ansari Institute and the Liu Institute for Asia and Asian Studies. He is also the Ansari Institute's Academic Advisor and Program Manager. His research focuses on early Buddhist scriptures in medieval China and employs perspectives from manuscript studies, genre theory, and cultural history in order to examine how the use of texts reflects transformations in religious reading practices. Hsu's current book project examines why and how medieval Chinese Buddhists used anthologies to "economize" their gigantic scriptural canon.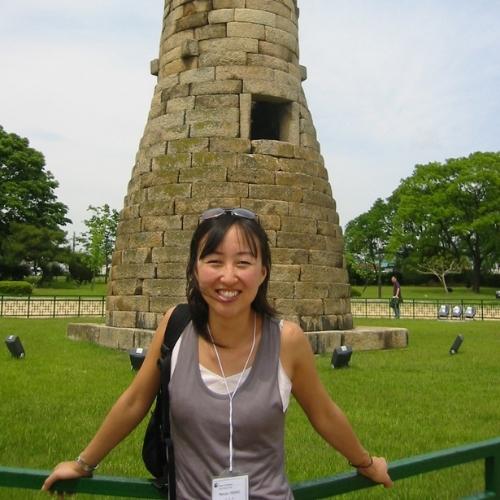 Merose Hwang received a Ph.D. in East Asian Studies from the University of Toronto and is currently an Associate Professor of History at Hiram College. Merose has held positions as a fellow at the Institute for Korean Studies, Yonsei University the Institute for the Study of Religion, and the Academy Center for Korean Religions at Sogang University, in Seoul, South Korea. Merose's research interests lie in gendered, religious practices in East Asian with a particular focus on rituals related to Cold War genocides and spiritual community restoration.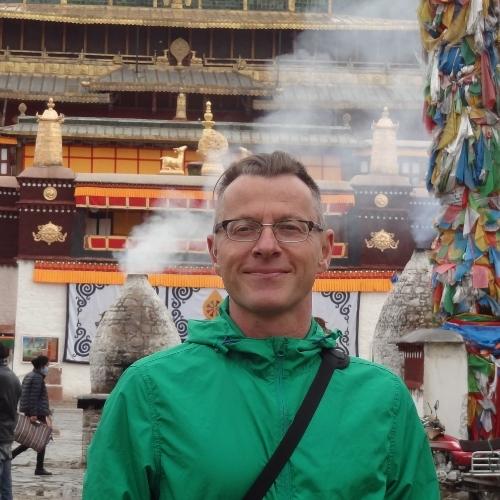 Yaroslav Komarovski is a Tibetologist specializing in Buddhist philosophical and contemplative systems. His publications include Radiant Emptiness: Three Seminal Works by the Golden Paṇḍita Shakya Chokden (Oxford: Oxford University Press, 2020), Tibetan Buddhism and Mystical Experience (Oxford: Oxford University Press, 2015), and Visions of Unity: The Golden Paṇḍita Shakya Chokden's New Interpretation of Yogācāra and Madhyamaka (Albany, New York: State University of New York Press, 2011). He is currently working on a new manuscript, Meditation in the Buddhist World, that explores how Buddhist contemplative practices are related to and informed by diverse Buddhist models of the mind, body, and world. https://www.unl.edu/classics/yaroslav-komarovski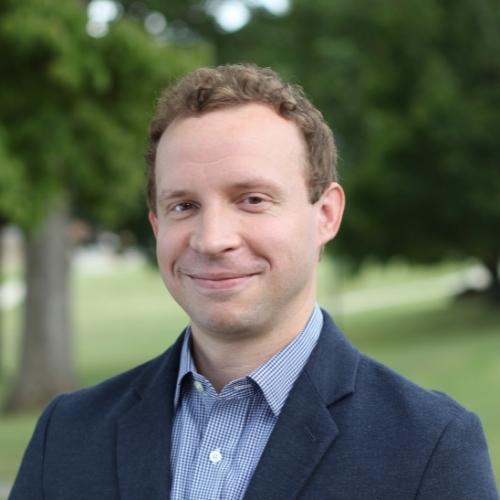 Kendall Marchman is an Assistant Professor of Religion in the Department of Religion at the University of Georgia. He researches Pure Land Buddhism in Tang China and Buddhist tourism in contemporary China. Dr. Marchman is currently working on a manuscript titled Anxiety and Imagination in Medieval Chinese Pure Land Buddhist Practice.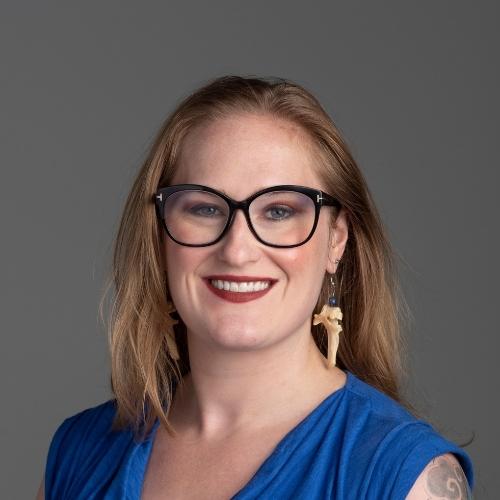 Natasha Mikles is an Assistant Professor at Texas State University, where she helped launch their new Religious Studies major and teaches classes on Buddhism, World Religions, and Chinese Religions. Her research focuses on popular and non-canonical Tibetan Buddhist hell literature, with a particular focus on the epic Gesar of Ling. She has published on Tibetan narrative, Buddhist literature more generally, and religious studies pedagogy in several top-tier journals. She is especially interested in the role of imagined literary worlds in creating intellectual space to critique, challenge, and complicate the larger Buddhist tradition.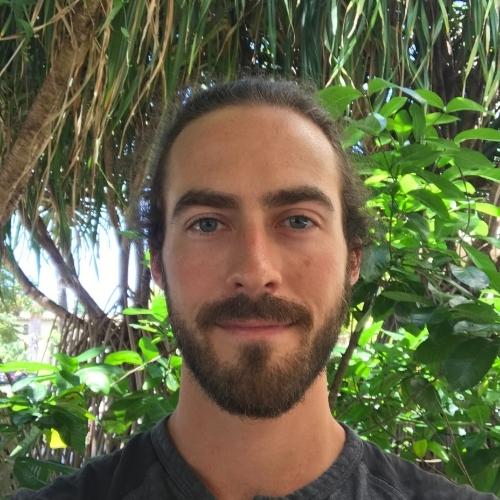 Ian Nicolay is a PhD candidate in the Philosophy Department at the University of Hawai'i, Mānoa. He also teaches Sanskrit language and literature in the Department of Asian and Asian American Studies at SUNY Stony Brook. His research focuses on the relationship between knowledge, imagination, and action in the European and Indian traditions; and secondarily on global and especially Indian narrative traditions. Ian's dissertation (in progress) is titled "Free Play: Towards a Theory of Knowing by Imagining." It is a cross-cultural inquiry into the epistemic value of fictional imagination.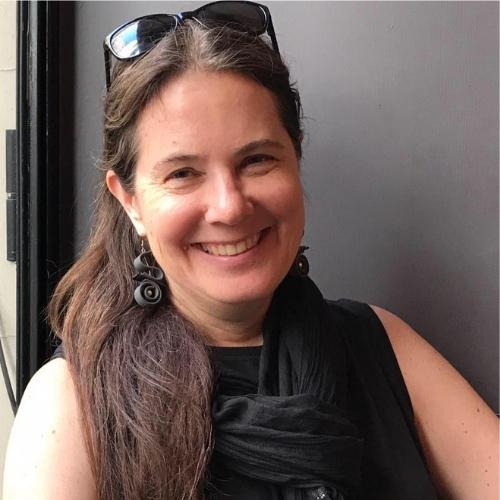 Julie Regan is a Professor of Asian Religions at La Salle University, where she teaches courses including Buddhism in Asia and Beyond, Tibetan Buddhism, and Hinduism: Yoga, Dharma and Devotion. Her scholarship combines a background in literature and literary arts (Brown University, B.A. and M.F.A.) and training in Buddhist studies and gender studies (Harvard University, Ph.D.) in order to explore the connections between literary and bodily practices of liberation. Her current book project, based on her reading and translation of the works of Aśvaghoṣa in Sanskrit and Tibetan, explores the Buddhist literary text as a path to awakening.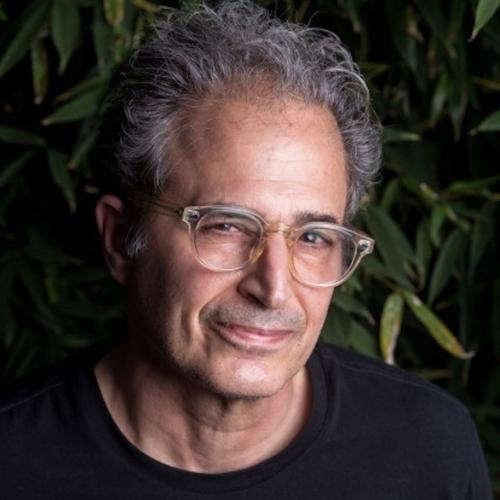 Thomas Riccio is a performance creator, writer, and director, Professor of Visual and Performing Arts at the University of Texas at Dallas and Artistic Director of Dead White Zombies. Riccio works in the area of ritual and indigenous performance, creating performances and conducting research in South Africa, Zambia, Kenya, Burkina Faso, Ethiopia, Tanzania, Russia, Alaska, Korea, India, and Nepal, with the !Xuu Bushmen and the Miao of China. The Republic of Sakha (Siberia) declared him a "Cultural Hero." Published internationally. Since 2005 he has worked with Hanson Robotics as Lead Character writer and Creative Director. www.thomasriccio.com & www.deadwhitezombies.com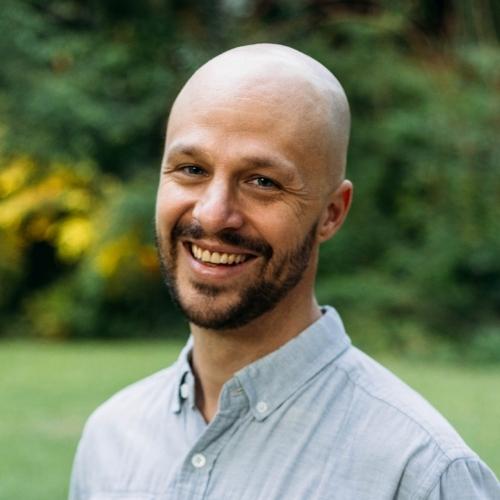 Karl Schmid has been a Professor of Practice in the Philosophy department at Tulane University since 2020. His research interests lie in the philosophy of meditation, and its relation to contemporary philosophy of mind and ethics. He is particularly interested in alternative forms of knowledge, perceptual learning, and ethical development. He recently completed a dissertation at Emory University on Kamalaśīla's theory of vipaśyanā, insight meditation, and how it is intended to transform a practitioner's cognition and experience of the world.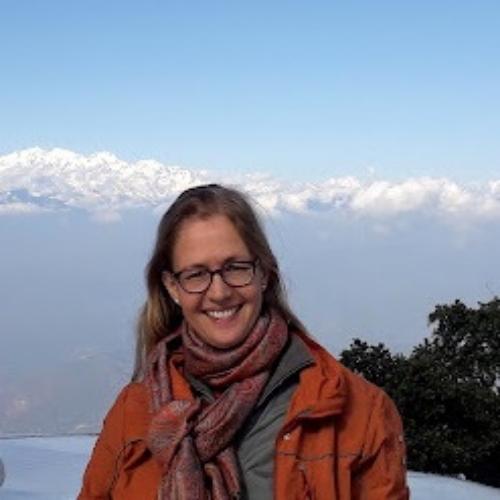 Julia Stenzel is Assistant Professor at Rangjung Yeshe Institute, Centre for Buddhist Studies of Kathmandu University in Nepal. Her research focuses on cross-cultural transformation processes of Buddhist contemplative traditions and their relevance in today's world. Julia examined compassion meditations in Indian and Tibetan contexts and their secular application in contemporary secular settings. Her publications include The Sciencization of Compassion (Springer, 2020) and Buddhist Monasteries of the Thai Forest Tradition in Ontario (Wilfried Laurier Press, 2015). She received her Ph.D. from McGill University, Montreal, Canada.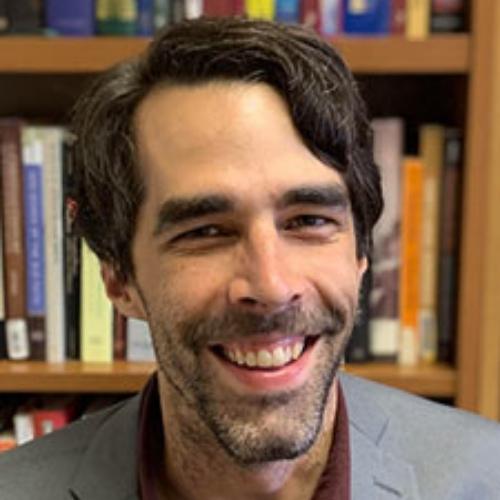 Andrew S. Taylor is an Assistant Professor of Religious Studies at the College of St. Scholastica in Duluth, Minnesota. Andrew successfully defended his dissertation, "Tibetan Pluralism, American Mysticism: On Comparative Religion in a Post-'Religion' Academy," at the University of Virginia in 2021, and is currently working on a monograph that theorizes how to conduct cross-religious comparisons with ethical and epistemological sensitivity in a postcolonial academy.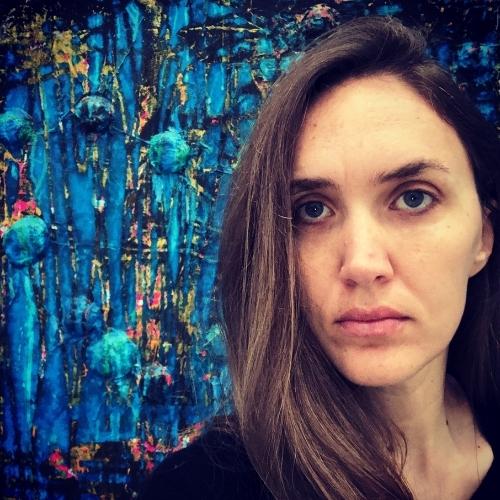 Jeanine Viau is Associate Lecturer of Religion and Cultural Studies at the University of Central Florida. She holds a Ph.D. in theology with a concentration in women's studies and gender studies from Loyola University Chicago, and has published on contemporary Catholicism, queer studies in religion, feminist theology and pedagogy, and religion and fashion. She is co-editor with Otto von Busch of Silhouettes of the Soul: Meditations on Fashion, Religion, and Subjectivity (Bloomsbury, 2022).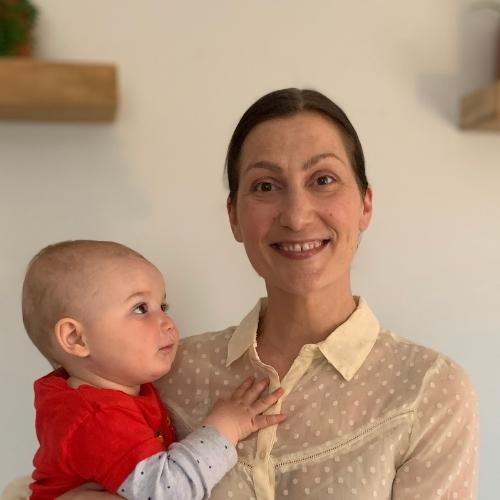 Naomi Worth recently defended her dissertation titled "The Enlightenment of the Body: The Theory and Praxis of Winds and Channels Yoga at Namdroling Tibetan Buddhist Monastery and Nunnery in South India" in the University of Virginia's Department of Religious Studies. Her research examines the relationship between tantric embodiment theory and the related practice of "winds, channels, and inner heat" (rtsa rlung gtum mo), a form of Buddhist contemplation. The practice incorporates postural yoga, visualization, and breath control. Her research methods include ethnography and textual analysis. She lived at Namdroling in the Tibetan refugee camp of Bylakuppe for nineteen months, first on a Fulbright-Hays Doctoral Dissertation fellowship and then an American Institute of Indian Studies fellowship. Naomi worked with UVA's Contemplative Sciences Center in various roles since its founding in 2012. Her teaching incorporates contemplative education as well as methods of active learning. Recently, she began teaching Nonviolent Communication in the political sphere.